Commercial Awning
& Outdoor Furniture Experts
Years of Combined
Industry Experience


I have made several purchases from Sunguard. They have been very responsive in all my dealings with them. Michael and Joy have been incredibly helpful with my orders. Robert and Mira were AMAZING at assisting me with some special details I needed with a unique item and even helped with fixing a patio umbrella I didn't buy from them. They really went above and beyond in Customer Service! The products they carry are beautiful in appearance and functionality, and are of the highest quality. These are the features I look for, and the people that I want to do business with, when adding exterior tables and chairs to my home. I recommend Sunguard for anyone's outdoor awning or furniture needs!!!
– David W.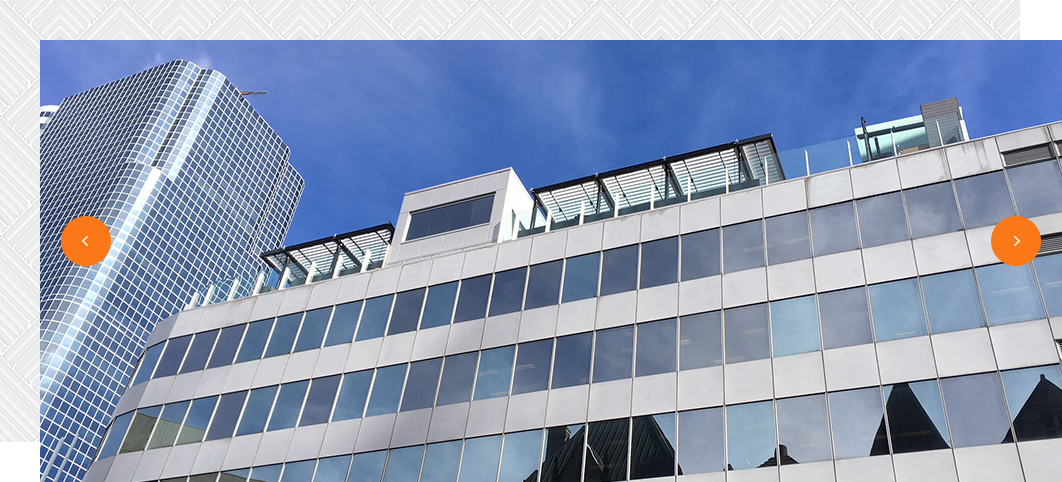 One of our most impressive projects to date sits on the rooftop of downtown Toronto's iconic Eaton Centre. Over 1,000 square feet of louvers offer shade OnDemand as well as a completely waterproof cover for an expansive outdoor boardroom. The space is supplemented with side-by-side fresh white motorized retractable awnings over collaborative work spaces.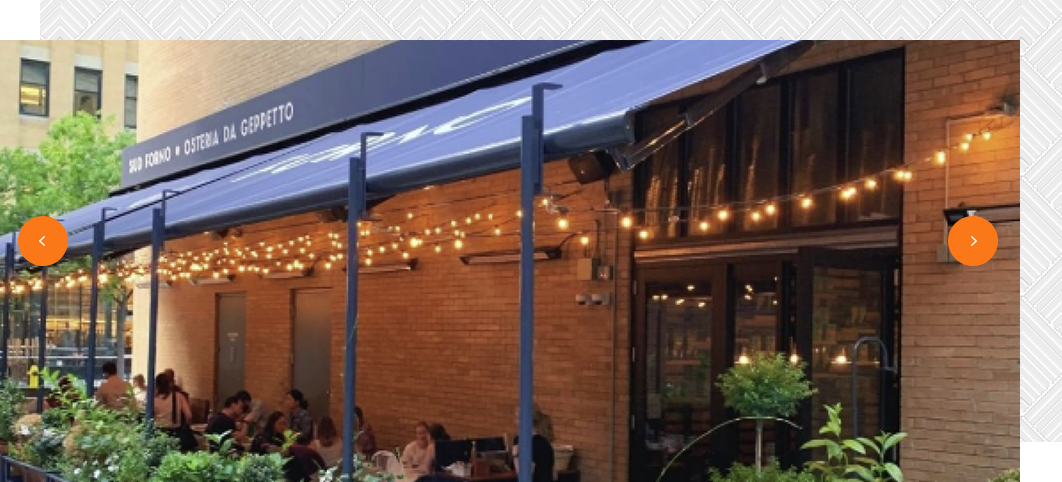 Nestled in the heart of downtown Toronto, Sud Forno boasts one of the city's most unique patios. Overhead, we installed two 40 foot motorized jumbo retractable awnings with telescopic arms featuring wind sensors that automatically close them in high winds. However, the highlight is the custom hand painted graphics on the fabric which promote the brand on the topside, while the underside displays a modern artistic design.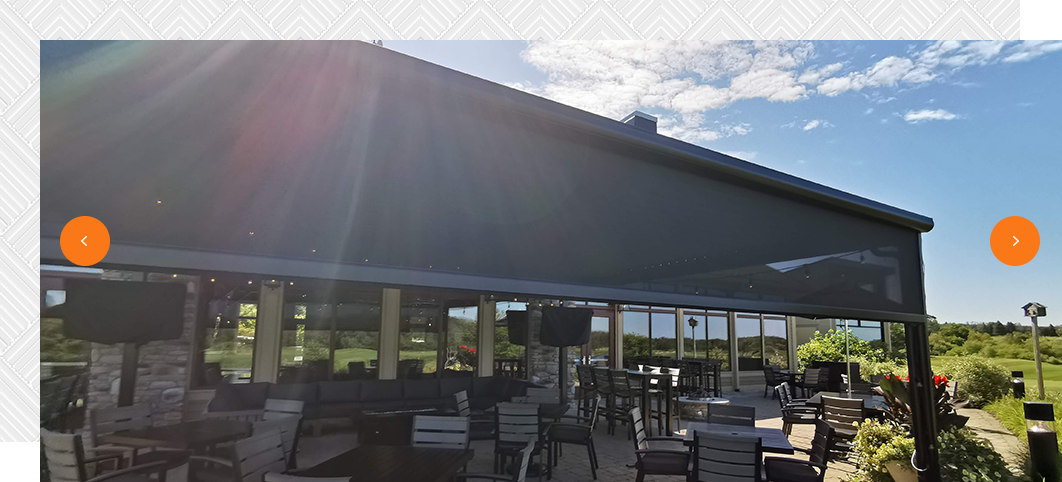 Just north of Toronto is Cardinal Golf Club, Ontario's largest golf facility. When golfers head to the clubhouse, they relax under a Sunguard awning.
The main Cardinal clubhouse patio features 2 motorized guided awnings linked to span a total width of 54 feet. Designed with high winds and heavy rain in mind, patrons are protected in any weather.
The Red Crest clubhouse and event space features a 600 square foot louvered roof with a 24 ft motorized retractable shade screen attached for wind reduction, heat containment, and late evening shade. The patio is also furnished with seating for 75 patrons using our high-end CabanaCoast outdoor furniture and umbrellas, fitted with Sunbrella fabric.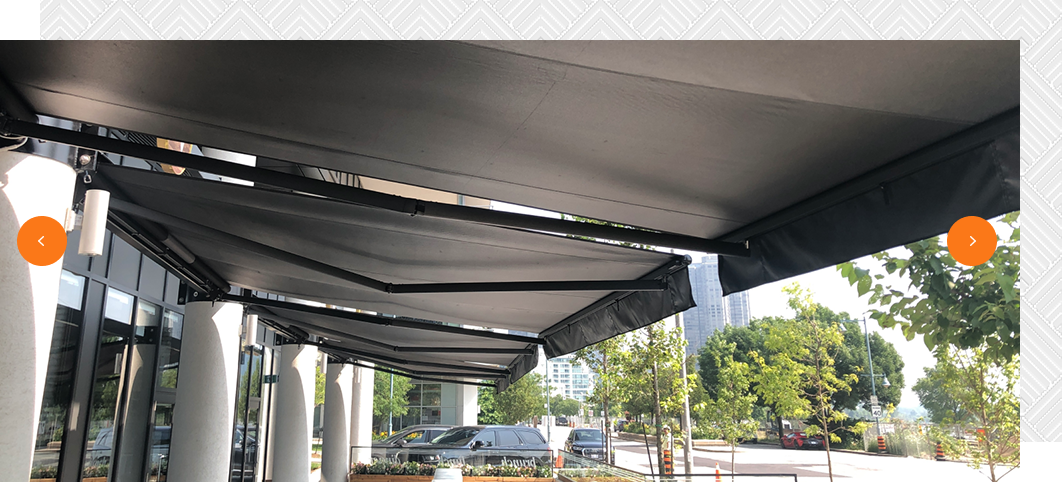 In the westend of Toronto, LaVecchia overlooks lake Ontario from one of the best views in the city. On their patio, we've installed four motorized retractable folding arm awnings allowing the owners to double their summertime seating capacity. With no structural walls to attached to, the impossible was made possible by designing and engineering custom brackets fitted to wrap around the existing columns. The awnings feature classic solid black Sunbrella fire-resistant fabric and customized graphics.
Family Run Since 1996
Serving the Greater Toronto Area with Superior
Service for Over 20 years.
Satisfaction Guaranteed
No other store in the GTA has better selection…..
and we're not happy until you are.
Customize It
Custom order what you want to suit your taste.
Years of Combined
Industry Experience